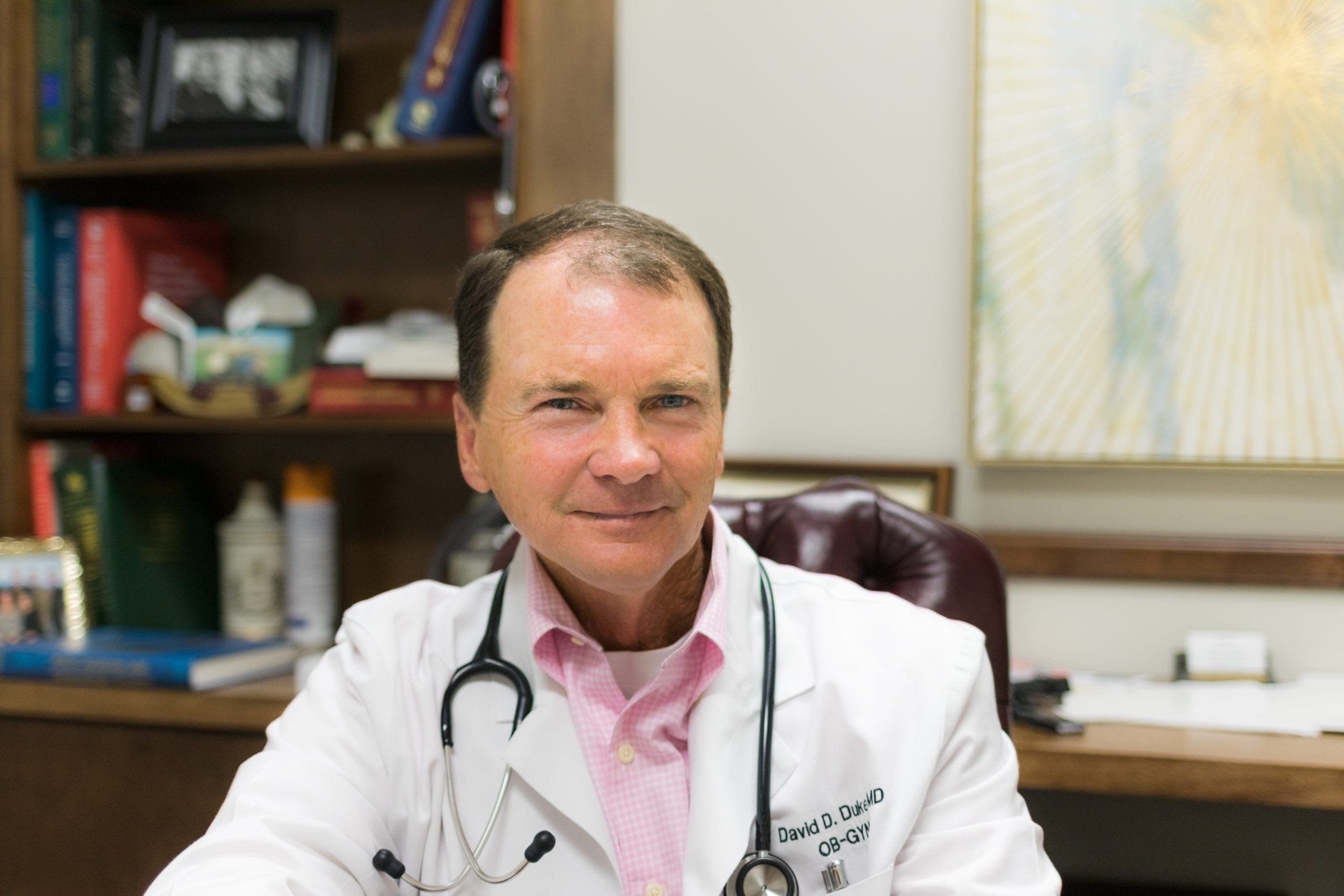 Dr. David Duke is originally from Little Rock, Arkansas, and graduated from the University of Arkansas School Of Medicine in 1989. After receiving his medical degree, he relocated to Wichita, Kansas, where he attended the University of Kansas School Of Medicine to begin his training in OB/GYN. Dr. Duke completed his specialty training in 1993 and joined Parkhill the same year.
Dr. Duke delivered his first baby in 1986 and has loved Obstetrics ever since! He says the Obstetrics specialty is one of his favorite parts about serving patients at Parkhill Clinic. He also holds special interest in minimally invasive laparoscopic surgery and female urinary incontinence.
After moving to Fayetteville in 1993, Dr. Duke is proud to call Fayetteville home and wouldn't want to be anywhere else.