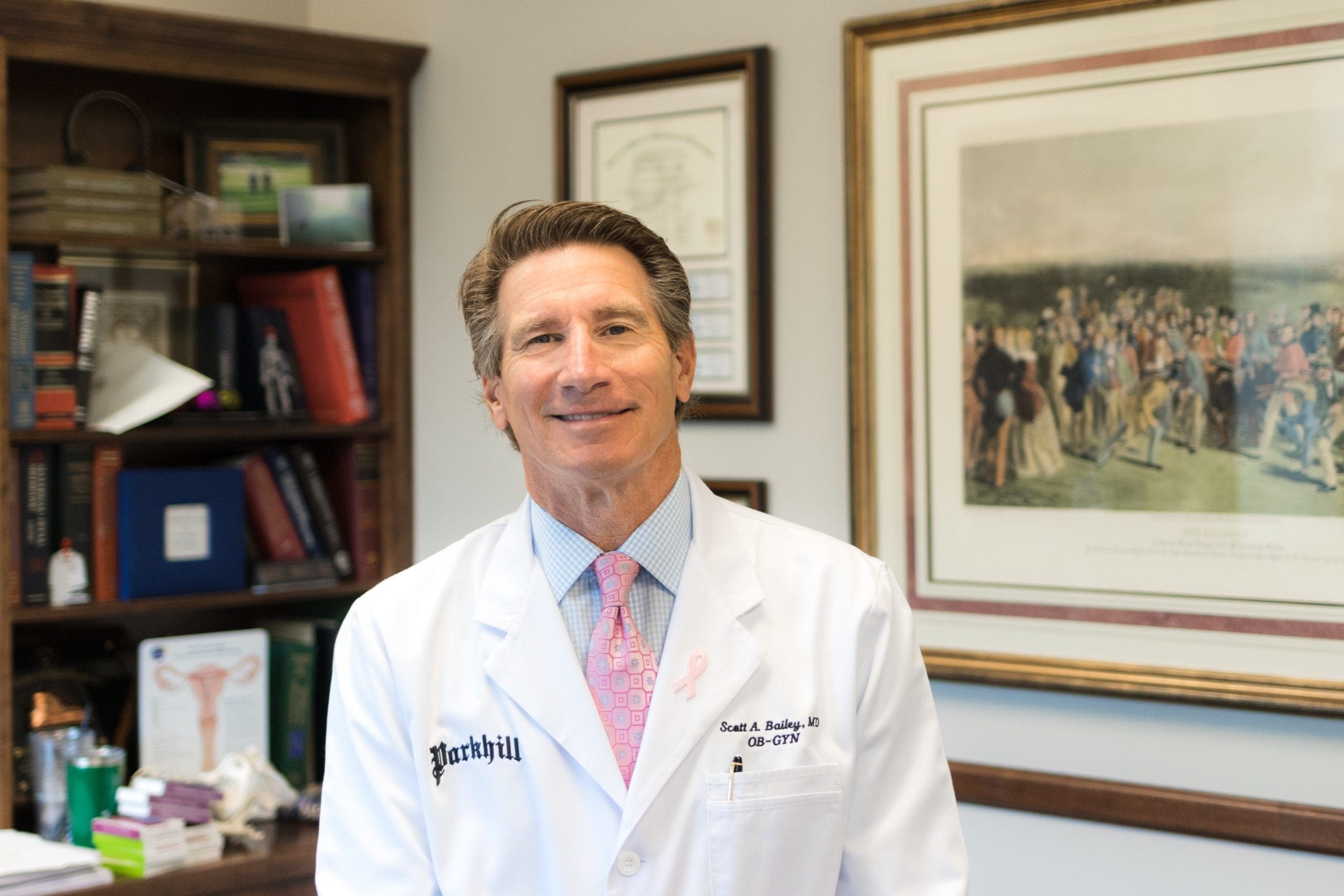 Dr. Scott Bailey graduated from Bentonville High School in 1975. After graduating from the University of Central Arkansas where he was active in athletics, he attended medical school at the University of Arkansas for Medical Sciences in Little Rock. Dr. Bailey completed his OB/GYN residency at Memorial Medical Center in Savannah, Georgia and joined Parkhill in 1988.
Dr. Bailey is active in medical staff leadership having served as chairman of the OB/GYN department and surgery department at Washington Regional Medical Center, Vice Chief of Staff, and Chief of Staff at Willow Creek Women's Hospital as well as serving on the Medical Executive Committee and Board of Directors.
Dr. Bailey has a special interest in minimally invasive surgical techniques, including laparoscopic hysterectomy, robotic surgery, and treatment for pelvic organ prolapse, incontinence, and infertility.