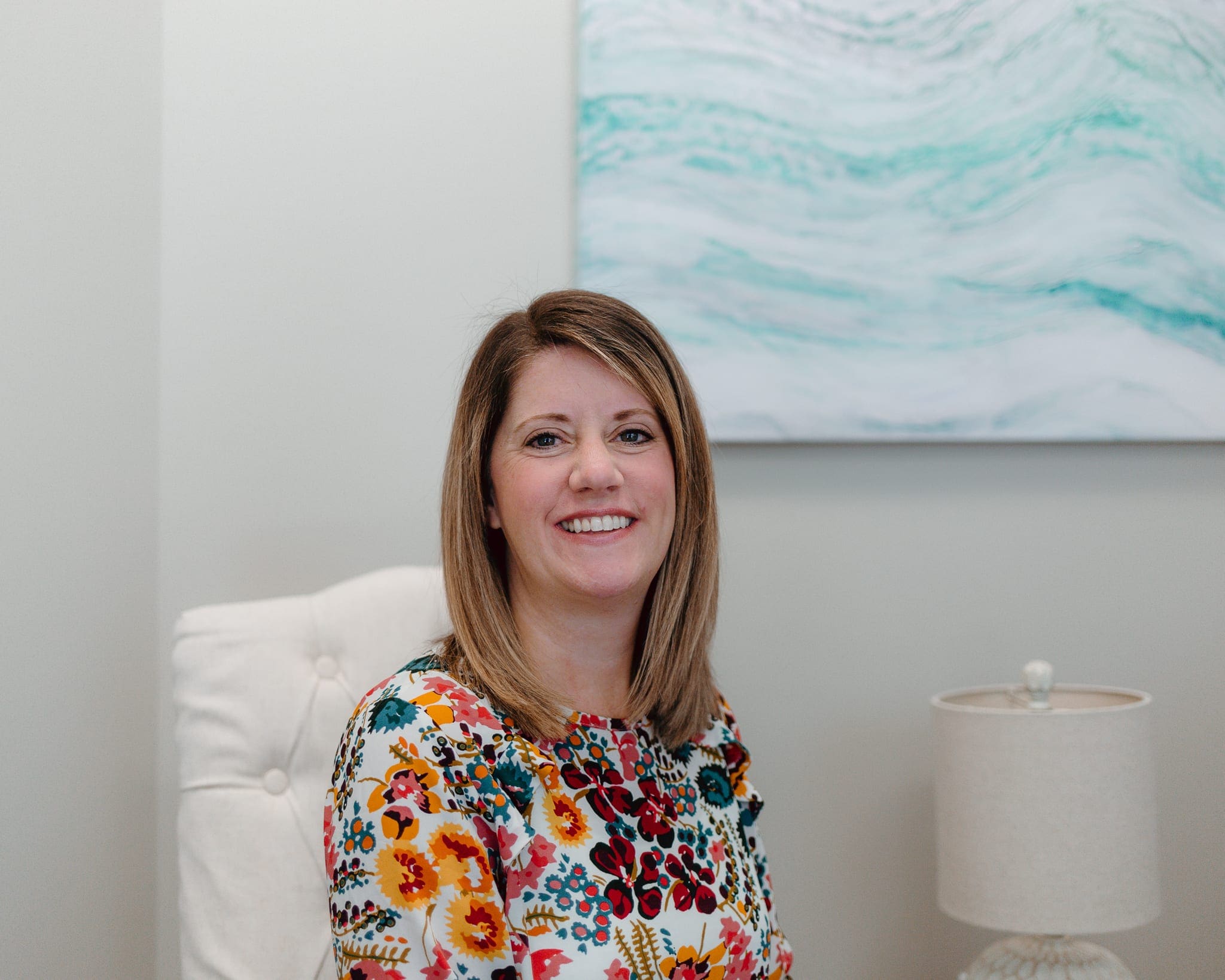 Mindy Wilkerson
Licensed Clinical Social Worker
My approach to therapy begins with a belief that we are all wired for connection. Connection happens when we are heard and understood in relationship to others. I engage our work through compassion, curiosity, humor, perspective, and honesty. I believe that creating a space to slow down and tune into our emotions, beliefs, and responses is a primary way to heal, grow, and authentically relate to others. My passion in counseling is to create a relationship built on safety, trust, and hope, where people feel accepted and challenged to grow in new and meaningful ways. I consider it a privilege to be able to walk with someone through their fears, challenges, and hurts, and help them experience healing and restoration. For this reason, I see counseling as an opportunity to help people diminish pain and suffering, cope with the challenges of life (both normal and extraordinary), and experience increased joy, purpose, and self-acceptance.
I hold a Masters of Social Work (MSW) from Loyola University Chicago and am licensed in Illinois and Arkansas. While I am trained as a generalist, my areas of specialty include anxiety, depression, trauma, suicidal ideation, self-esteem, body image, identity development, life transitions, family dynamics, and relationship/communication difficulties. I am trained in using a wide variety of therapeutic approaches, including attachment work and depth-oriented psychotherapy, Dialectical Behavior Therapy (DBT), Cognitive Behavioral Therapy (CBT), emotion-focused therapy, various trauma and body-based therapies, mindfulness, and meaning and insight-based therapies. However, I tailor my approach based on the specific goals and strengths of the individual, so that each person experiences therapy that is a good fit for them.
All the therapy I engage in is evidence-based and is designed to be empowering and collaborative. More than any specific theory, however, I believe in the healing power of relationship, as well as the power that comes with ascribing meaning and understanding to our unique life experiences, both the painful and the joyful (what is harmed in relationship is often healed in relationship as well). I believe that as we share our stories with truth and integrity within the context of a trusted relationship, the journey of healing begins and invites us to move from a place of pain or feeling stuck to a place of rest and freedom. My goal is to empower people to create a life worth living by helping them uncover and sharpen individual skills, and to clarify their own desires, goals, strengths, resources, and relationships that will cultivate the confidence and hope needed to effectively engage anything life may bring.
"Courage starts by showing up and letting ourselves be seen. Only when we're brave enough to explore the darkness will we discover the infinite power of our light." –Brene Brown
Areas of Interest:
Trauma/Abuse
Anxiety
Depression
Stress Management
Relationship Problems
Grief and Loss
Self Esteem Development
Body Image Concerns/Food Issues
Life Transitions
LGBTQ
Identity Development
Borderline/Bipolar