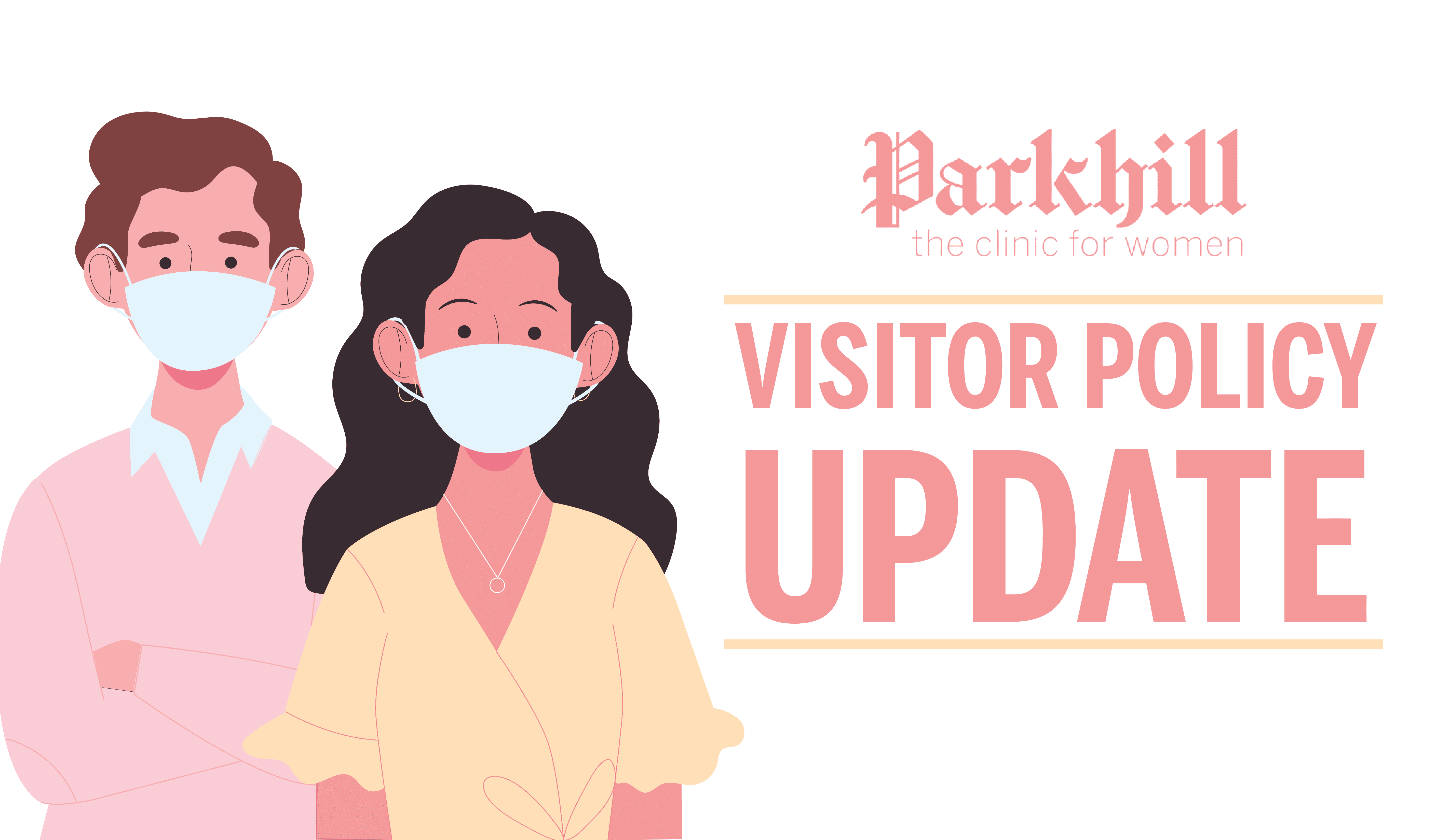 Update Tuesday January 4, 2022
Due to the surge of COVID cases, Parkhill will only allow ONE adult visitor per patient until further notice.
We appreciate your understanding while we continue to focus on the health and safety of our patients and staff.
Thank you for your understanding!
Mask Policy Update
Effective Monday July 26, 2021
COVID cases and hospitalizations in our area continue to increase at an alarming rate.
For the safety of our patients and staff, we ask that our patients, staff and visitors wear masks whether vaccinated or not.
Please maintain social distancing and avoid unnecessary contact.
Please call our office (479) 521-4434 to reschedule if  you have any signs or symptoms of COVID-19.
Thank you for your cooperation.
Physicians and Staff
Parkhill Clinic for Women
Vaccine Information from Dr. Scott Stern, Chief Medical Officer, CARTI Cancer Center:
In these videos, Dr. Stern from the CARTI Cancer Center breaks down what is in the COVID vaccine, how it works, and the approval process. If you have questions or concerns about the COVID-19 vaccine options, please watch these videos.
ATTENTION PARKHILL PATIENTS:
We are experiencing continued surge of COVID-19 in Northwest Arkansas and with that comes increasing potential for exposures in our clinic.
The CDC states that if the healthcare provider and the patient are wearing masks, that transmission of COVID-19 is minimized. Therefore, any patient that cannot wear a mask for the entirety of the visit to our clinic will need to reschedule their appointment by calling 479-521-4433 or schedule a telemedicine appointment by calling 479-521-4433.
We appreciate your cooperation during these challenging times.
We are open and scheduling appointments!
As a reminder:
TeleMedicine visits are still available to patients. This is a convenient way to talk to your doctors from your mobile phone.
Please do not come to the office if you have a fever, cough, shortness of breath, sore throat, or direct contact with someone who tested positive for COVID-19.
TeleMed is now Available!
We are happy to announce that we are now offering TeleMed! Patients can call the clinic to speak to a nurse who will determine if a TeleMed appointment is appropriate for you. At this time, several insurances are covering TeleMed appointments. We also have discounted, self-pay prices available.
Please call our clinic to get more information. 479-521-4433
Washington Regional Medical Center now has a COVID-19 hotline.
If you are experiening symptoms such as cough, sore throat, shortness of breath, fever, chills or aches, please call the hotline at 479-463-2055.